Team Talks
Meet Krista Armstrong from our New York office!
Interviewed by Katie Donahue, Senior Associate at Handel Architects.
How did you decide to become an architect? What were some of your early influences?
My father was a civil engineer who started his own general contracting business. So I grew up seeing how buildings come together. My father had an architect who worked with him, a woman named Mary. When we played pretend as kids I would always say 'My name is Mary!'... she is definitely the person who made it clear to me - here's this great woman and she's an architect. I always wanted to be an architect.

What are your thoughts on being a woman in architecture?
At many of the meetings I go to, I'm one of the few women… I think if we want more women in architecture we need to give young women opportunities to see architecture as a profession early on. I think that's where it needs to start.
I think if we want more women to be represented in architecture we need to get more girls and young women interested in it. And I think one way we can do that is volunteering and introducing them to the idea of architecture - that the school that they are in right now, a person or a team designed that school. It didn't grow like a flower, someone made decisions.
What are some of the things you like most about working at Handel Architects?
I like the people here. I think everyone respects everyone else and the work everyone is doing. People are actively working together to create some good work and make this city a better place to live in. We all listen to each other. The things we do - like Whiteboard Groups and Happy Hours - I think this fosters getting together and realizing we are all in this together as a team...
I have several mentees through our Mentorship Program which is a great way to get to know and share information, but I also like to think that I am like that with all my colleagues ...my interest is much more than 'get that drawing done' it's that I want to make sure that they are growing and that they are happy.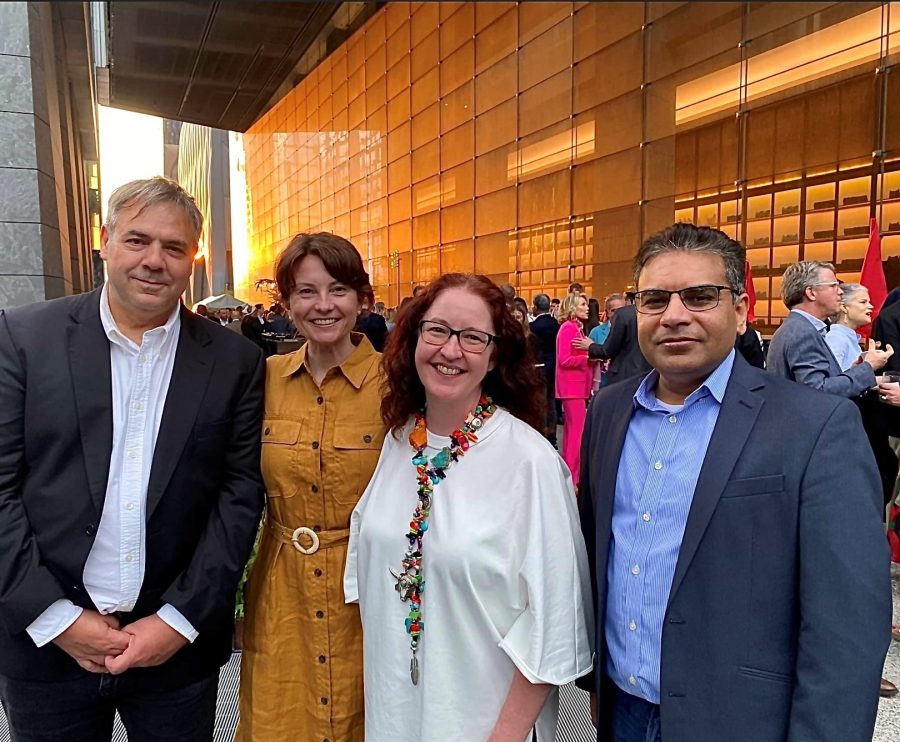 Any final thoughts?
I came to Handel Architects because a friend told me to drop off a resume right when I got out of school. And I realized that this is exactly what I wanted to do. Each day is always different. I think it's fun that you get to mix things up now and again. You're learning new things all the time. I feel like a lot if it is sort of solving the puzzle. Sometimes you get down in the weeds, you have to solve a stair or figure out a sprinkler, which is fun, but it is good every once and awhile to look up at the rendering of your building and say 'Oh yeah, that is going to be a cool building. That's going to be a part of the city now.'
The buildings that we are doing are a part of the living organism that is the city so that makes it particularly exciting. You get to one day walk past that building and think, "I helped build that." I find that pretty rewarding.
Team Talks provide a snapshot of working at Handel Architects through interviews and employee profiles.

Be the first to hear about our latest news by signing up for our newsletter.